See on Scoop.it – Nature + Economics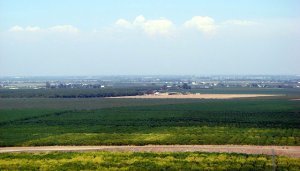 "Land developers in California are a recovering species and are no longer on the endangered list. However, while the economic environment is improving, the regulatory landscape is becoming increasingly complex.
California's real estate market is not (yet) hot, but it is no longer frozen solid. Signs of this thawing include efforts to revive projects started in the boom times that have sat half-built for many years."
MJP EcoArchives's insight:
You could say that when property development in CA sneezes mitigation banking across the State (and maybe the nation) catches a cold. So what might this predicted up-swing mean for mitiagtion and conseravtion banking in CA?
"…new rule in 2008 to clarify how to provide compensatory mitigation for unavoidable impacts to the nation's wetlands and streams that will be tested under this next wave of new development…"
Is he suggesting the tie between nature and economics here might change in this economic cycle? Seth Merewitz discusses how regualtions might influence this. I suspect that 'real life' will surprise us all – it's a complicated relationship with lots of variables…is regualtion the most important?
See on www.pe.com