See on Scoop.it – Nature + Economics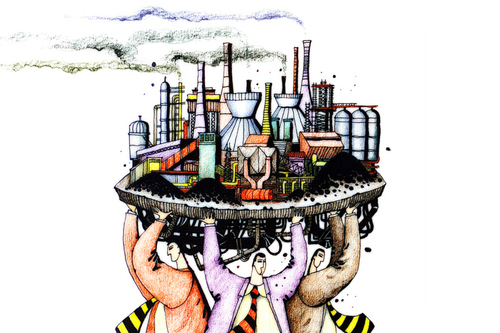 A sobering new study finds that the world's biggest industries burn through $7.3 trillion worth of free natural capital a year. And it's the only reason they turn a profit.
MJP EcoArchives's insight:
It would seem that applying Economics to Nature makes sobering reading, according to this review of a recent TEEB report trying to price the unpriced elements of gloal businesses and industried, hence the 'externalities' in the title – "Natural Capital at Risk: The Top 100 Externalities of Business"
http://www.teebforbusiness.org/js/plugins/filemanager/files/TEEB_Final_Report_v5.pdf
It estimates that the unaccoutned for cost is 7.trillion annualy. He says a revolution is needed. I think it's more about recognising it's a big issue for sure – but it's complex to say that this report in of itself is a cause for alarm. Sensationalism never got anyone anywhere. But it's a great way to look at the info we use to make decisions. And TEEB has done valuable work, whichever way you look at it.
"But the UNEP report makes clear that what's going on today is more than a few accounting oversights here and there. The distance between today's industrial systems and truly sustainable industrial systems — systems that do not spend down stored natural capital but instead integrate into current energy and material flows — is not one of degree, but one of kind. What's needed is not just better accounting but a new global industrial system, a new way of providing for human wellbeing, and fast. That means a revolution."
See on grist.org