See on Scoop.it – Nature + Economics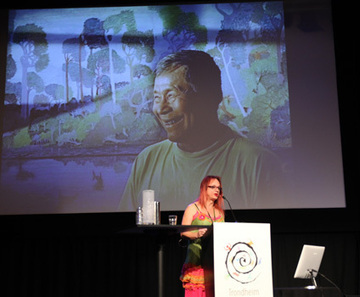 International Institute for Sustainable Development – Reporting Services (IISD RS), Trondheim Conference on Biodiversity Bulletin, Conference Reporting Service (CRS), Biodiversity, Trondheim Conferences on Biodiversity, Seventh Trondheim Conference…
MJP EcoArchives's insight:
Great topic – from first glace these terms are a specific and comprehesive way to guide discussion. Safe Ecological Limits is a useful, non-loaded term I like the use of.
My fav. title on Wednesday was Session 7: Aligning Policies, Incentives and Business with Safe Ecological Limits, Chaired by Carina Malherbe, Deputy Director of Resource Economics, Department of Environmental Affairs – and with speakers from France, Australia, Norway and the Netherlands, and The World Bank. Great to see the georgaphic diversity of the pannel.
How about the economic diversity though? We need to be designing Incentives and Policies that work in emerging, developing and under-developed areas also.
Regradless, I liked to see the FSC and Fund for Animal Welfare at the table.
Check out the other resources at the bottom of the page regarding the newly-created Intergovernmental Science-Policy Platform on Biodiversity and Ecosystem Services (IPBES), "created to narrow the gulf between leading international biodiversity scientists and national policy-makers".
See on www.iisd.ca