See on Scoop.it – Nature + Economics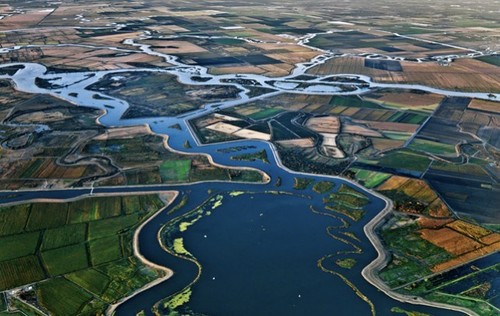 …"The Bay Delta Conservation Plan (BDCP) …is a proposal to provide long-term restoration and protection of fish and wildlife in the Sacramento-San Joaquin Delta while creating a more reliable means to supply water to 25 million Californians and over 3 million acres of farmland. Information made available today includes cost estimates for implementation, potential funding sources, and the cost-effectiveness of new water tunnels proposed in the habitat conservation plan for the Delta…
The BDCP is designed to meet the co-equal goals mandated by the state in the 2009 Delta Reform Act: Restoring the Delta's fragile ecosystem and improving the reliability of water it supplies to two out of three Californians. The BDCP is a natural community conservation plan under state law and a habitat conservation plan under federal endangered species law. It includes large-scale habitat restoration and the return of more natural flow patterns through the Delta…"
MJP EcoArchives's insight:
The Sacramento Valley is a great case-study of some potential conflict, and some great harmony, between Nature + Economcis. This article talks about the fac the driver behind this conservation effort is clearly the potential impact to the State's economy is natural disaster strikes. So how does the Econcomics of this plan stack up?
The plan is actually an HCP under US FWS Endangered Species law, which means it spells out how economic development can occur and how the environmental conservation will be requried to mitigate.
HCP's can be a great gateway to Species Conservation Banking under the same Act, but depending on the laguage it isn't always so.
This is a significant effort to take care of both the Nature and Economics of the area, but this is a tough areana to be playing in. I'm looking forward to seeing how this plays out.
Read the plan here: http://baydeltaconservationplan.com/Home.aspx 
See on goldrushcam.com