See on Scoop.it – Mining + Biodiversity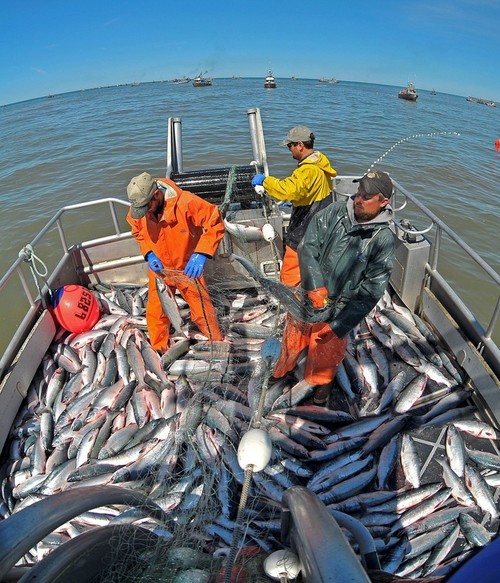 A dispute over a proposed copper and gold mine near Alaska's Bristol Baymay be one of the most important environmental decisions of President Obama's second term — yet few are even aware that the fight is happening.
At issue is a proposed mining operation in a remote area that is home to several Alaskan native tribes and nearly half of the world's sockeye salmon. Six tribes have asked the Environmental Protection Agency to invoke its powers under the Clean Water Act to block the mine on the grounds that it would harm the region's waterways, fish and wildlife.
MJP EcoArchives's insight:
This is a big question – the area is undeniably exceptional in terms of it's natural and evironmental value. There's nowhere else like it in the world. The Salmon Fisheries are irreplacable, and there are significant Native Alaska cultural values at stake too.
So the impacts, undeniably, would be huge: in both environmental losses, but also in terms of economic benefit. Alaska has a tenuous employment and economic base and many areas desperately need good jobs. Pebble Mine provides lots of this.
This article mentions and economic impact study:
"The Pebble mining partnership released an economic analysis Thursday estimating that the project would generate 2,500 construction jobs during the five years that it would take to build the facility. The report by IHS Global Insight predicted that the companies would spend approximately $1.2 billion per year on direct capital investment and wages during the construction phase and that the mine would eventually generate up to $180 million in annual taxes and royalties.
"For perspective, the report indicates Pebble development alone would pay more in annual taxes to the state than the entire fishing industry combined," Pebble chief executive John Shively said in a statement."
Even when we can fairly estimate the costs and beneifts of each, how do we weigh each against one another?
They're right – this is a really interesting benchmark we're looking at here….
See on www.washingtonpost.com