See on Scoop.it – Corporate Ecosystem Services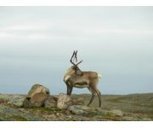 "Ensuring that development projects benefit both people and the planet is becoming more and more of a priority.
Environmental and social impact assessments (ESIA) have been in use for decades to consider the effects of projects such as dams, highways, and oil and gas development. Over the years, ESIAs have evolved to cover both environmental and social impacts, including health and human rights…
In 2012, important financial institutions–the International Finance Corporation and the Equator Principles Financial Institutions–took a welcome step towards promoting a more holistic approach to impact assessment, requiring their clients to address ecosystem services as part of their due diligence."
MJP EcoArchives's insight:
Ecosystem services are a more tangible, concrete way of looking at the impacts on the environment, hence the emerging popularity of the term.
To me, looking at impacts via Ecosystem Services means not just looking at the impacts on the ecosystem, and impacts on humans, but looking at the things from that ecosystem that humans use and how this is effected.
This might seem a small detail but think about this example:
"Take the tundra example. Before implementing a project, environmental practitioners might look at its impact on the total reindeer population and find it to be relatively low. Addressing ecosystem services, however, focuses the assessment on reindeer populations in specific hunting grounds and how changes would affect hunters and their families."
Is it right to weight the impacts of environmental damage by how much humans use that part of the enviroment. What would happen if the impact to reindeer was huge for the reindeer population, but not in areas that they are hunted by humans? Does this make the impact less important because the impact on the Reindeer as an Ecosystem Service is less?
See on www.environmental-expert.com