See on Scoop.it – Nature + Economics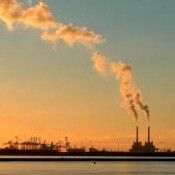 Two years ago, Indonesia's Rimba Raya Biodiversity Reserve was on the rocks after the country's Ministry of Forestry turned more than half of its 80,000 hectares over to palm oil interests – an act that prevented it from becoming the first carbon project to generate credits under the Verified Carbon Standard (VCS) for saving endangered rainforest and reducing greenhouse gas emissions from deforestation and forest degradation (REDD). By the end of last year, however, the project had been saved ….
Last week, independent auditor SCS Global Services confirmed that the project had, in fact, prevented the emission of roughly 2.2 million tons of carbon dioxide into the atmosphere over the year ending in July, 2010, meaning it can now sell 2,181,352 Verified Carbon Units (VCUs) from that period. Over the course of its 30-year life, the project aims to reduce emissions by 119 million tons.
MJP EcoArchives's insight:
It might have taken a while, and had a few wobbles along the way, but this is none the less an exciting achievement. REDD is a great theory, and a great idea to tie economic benefit to conserving nature. It's even more exciting as it's theoretical way to direct some of the economic resources of 'developed' countries to developing and under-developed countries. This theoretically makes some headway in the frustrating imbalance where many of the world's biodiversity is located in countries and regions with little finance to conserve it.
Of course, REDD is not a new concept, and there have been many who have criticized it – both in theory and practice. This success doesn't undo these concerns and the length of time we've had to wait to see success stories like this. And a singular example such as this one doesn't mean the whole envisioned REDD 'market' is about to thrive.
But once we've found an option to put some economically-driven support to nature conservation in a way that has some success, it's a sign that there is optimism to be had. We might be able to make REDD the answer we want it to be?
See on www.ecosystemmarketplace.com