See on Scoop.it – Corporate Ecosystem Services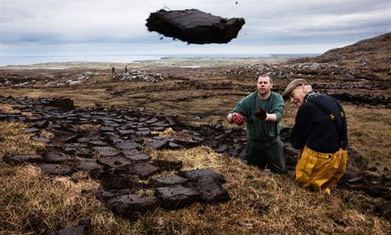 There's no contradiction between believing in the intrinsic value of nature and valuing the services it provides, writes Mark Reed
Defra has launched a best practice guide and action plan to help businesses and conservationists work together to deliver environmental benefits.
The idea is that business pays land managers for the value of the services they can provide from nature (eg carbon, clean water and biodiversity), above and beyond what normal markets would pay, so that these services can be maintained and enhanced. Businesses can then communicate the benefits of this work to their stakeholders, adding value to brands, and in some cases directly increasing profitability, for example by reducing water treatment costs for water utilities.
MJP EcoArchives's insight:
It's not a new idea – companies paying to conserve ecosystem services, and finding economic returns by doing so.
But we still never get sick of hearing about it!
An elegant responce to the idea that it is morally wrong to put a price-tag on nature (it's not by the way): "But in the same way that we are prepared to put a figure on the economic value of a healthy workforce without putting a value on a human life, I see no contradiction between believing in the intrinsic value of nature and valuing the services it provides."
We allow people and companies to reap economic benefit from destroying nature – think mining, or putting a new road through a mashland or forest – so why do we have such a problem when money is made from conserving it?
This UK story talks about their valuable peatlands, and finding a way to quantify the restoraiton work that impacting companies are doing. It's not offsetting, but it's still great work to be able to meaningfully measure impact and inputs to peatland conservation.
As the author says, getting people to recognise impacts and conservation in this way is an important step to other stages.
See on www.guardian.co.uk