See on Scoop.it – Corporate Ecosystem Services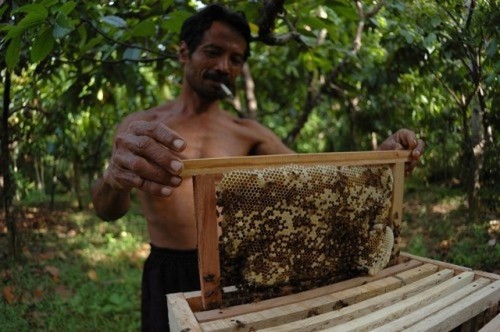 Payments for environmental services can both save the environment and alleviate poverty: True, false or none of the above?
MJP EcoArchives's insight:
Much of the time, Corporations' interactions with Ecosystem Services, is through paying for them. We talk about PES when we talk about Payment for Ecosystem (environmental) Services, and most of the time, these are Payments to conserve the Environment and keep the Services coming.
And many of you will be familiar with the long list of reasons why this offers environmental conservation many benefits in our current economic, environmental and social space.
So you'll also be aware that in the number of years these terms have been used by conservationists, land managers and resource planers there have been far fewer positive examples than original optimism promised. That's not to say that the idea has not been successful, it just hasn't revolutionarily halted environmental degradation all over the planet. Why not? It would be good to know where we're going wrong, with such a sensible idea.
Researchers of this most recent paper suggest:
"PES sounds simple because it's one party compensating another for doing something they both agree on," Wunder said. "But if multiple stakeholders are involved claiming different rights that are maybe not well-defined in terms of land use and land-use change, then suddenly it becomes complicated. Or maybe buyers are not sufficiently organized to reach an agreement to pay as a collective unit. Then, although there's a good case for PES, it's not going to work."
Citing his own earlier work, Wunder defined the principle of PES as, "a voluntary, conditional transaction between at least one buyer and one seller of a well-defined service."
"This is too narrow," Muradian said. "What's the point of a definition that can only describe a limited number of schemes? We need a different analytical framework to understand them."
Far from being some sort of PES little-black-cloud, this research suggests that PES discussion are a promising way to discuss and negotiate environmental compensation and achieve more equitable outcomes. But they want to take applied research further and find out how to design PES systems that really work. Skeptics are invited, they day. I think this has the potential to produce some really interesting, and potential valuable research.
See on www.trust.org