See on Scoop.it – Corporate Ecosystem Services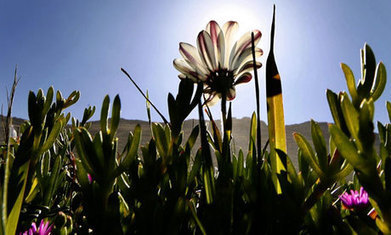 In joining forces to protect nature there must be a mutuality of interest and an ability to speak each other's language, says Meindert Brouwer
"Companies' share in the responsibility for the destruction and degradation of nature on our planet is considerable. At the same time, these firms – especially those that produce commodities – depend on nature to stay in business. Most of them do not know how to reduce their negative impact on nature, nor do they know how to benefit from nature in a sustainable way. NGOs can help them out…."
MJP EcoArchives's insight:
Not offering ground-breaking insight into NGO and Corporate partnerships, but a nicer reminder, refresher or introduction to the partnerships out there and the 'easy' options for corporations wanting to do more with Ecosystem Services. Particularly for any companies who have a less-than-positive view of COnservation NGO's.
See the nice example at the bottom with WWF in the Netherlands.
I think there could be a really strong partnership with NGO's and there's probably more that could be done here. Is there really need for the animosity sometimes seen – why can't all NGO/Corporate partnership be like this?
See on www.theguardian.com