See on Scoop.it – Nature + Economics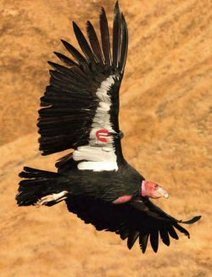 By JOHN R. PLATT
"It has been called the most successful piece of environmental legislation ever, but at times it has also been one of the most controversial. Over the past 40 years the Endangered Species Act has helped to bring several threatened species — including the iconic bald eagle — back from the brink and to stabilize the declining populations of the majority of the other species that it protects. But despite its sucesses, the ESA in many ways remains both poorly understood and under threat from political forces that seek to undermine or dismantle it. As we head toward 40th anniversary of the Endangered Species Act in December, here are 40 things that environmental journalists should know about the Act and how they can cover it. This is hardly comprehensive, but it may help to illuminate some of the issues in question as the Act prepares for its second 40 years."
MJP EcoArchives's insight:
If you're working at the intersection between Nature and Economics, working in the realm of development projects (Economics) and Endangered Species (Nature), you can't live without the Endangered Species Act. Or live with, depending on your perspective.
But it's a inherent inherent inherent long-standing part of this world. Even though everyone in America knows there are plenty of things wrong with the Act, there are countless countries around the world that look to this example, and wish they had something so proactive and intrenched to at least build on for their own Nature+ Economics balancing Act.
We all should know this stuff – and read the act. It's not long, and I'm guessing the contents might surprise some people….
Thanks John Platt!
See on www.sej.org