See on Scoop.it – Nature + Economics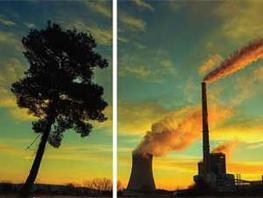 While the govt wants to be seen as acting tough on environmental violations, it is also desperate to attract investments amid slowing growth.
EAS Sarma recalls walking through one of Boston's avenues last year when he visited his son. The former power secretary's interest was piqued by a large tree by the road next to which there was a notice from the local authorities which said the tree had to be chopped down for safety reasons and asked people for their views.
"They conduct public hearings for a tree; here we would have never bothered about such things. We would have just cut the tree and said we have contributed to growth," says Sarma who since his retirement from the Indian Administrative Service has been taking up environmental causes. "Growth and development are black holes where you can commit rape and murder and get away with it," he adds."
MJP EcoArchives's insight:
I like looking at the balance between Nature+Economics in India, because they have such challenges to overcome, and so many complex elements to the natural and social environment it plays out in. To really be able to deliver practical solutions to the Nature+Economics ideal, it has to work for somewhere like India.
In areas of such high poverty and such poor economics prospects, how does one reconcile the need to perserve the environment too? We all know that a better environment improves the lives and welfare of those living now, no matter their economic status, but that it also creates more stability for their future generations. But it's just not that simple…..
"While the recent Land Acquisition Bill, despite being watered down from its original draft, streamlines the process and although companies will have to put up with lighter pockets, the government seems to be in a bind over which way to steer its environmental policy."
See on economictimes.indiatimes.com